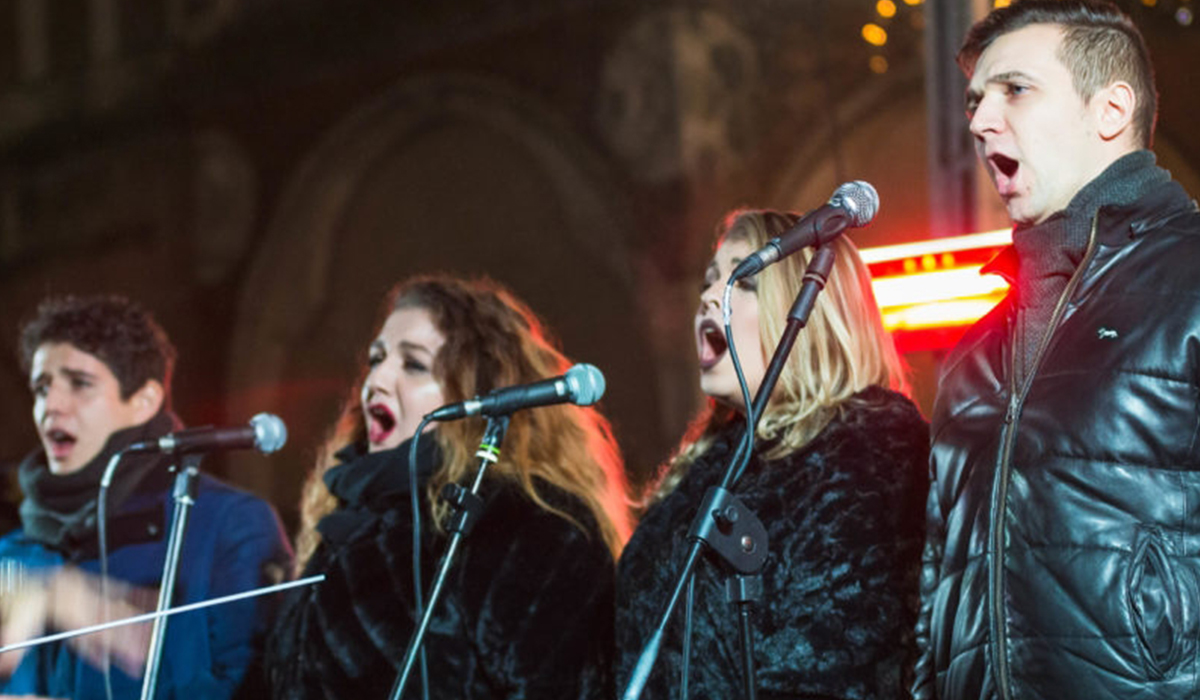 The Cains Moore Christmas Tree, a sixteen-metre fir tree, is a blaze of dense, twinkling lights in perfect harmony with the surrounding illuminations.
The decorations with which the tree was adorned were not trivial either. The Christmas balls were in fact made by the students of the 'Human Sciences-Biology and Environment' course at the Carducci high school, in collaboration with the Bal'danza association, inspired by the concept of 'recycling'. The students made large transparent balls with decorations inside made from old musical instruments and old toys.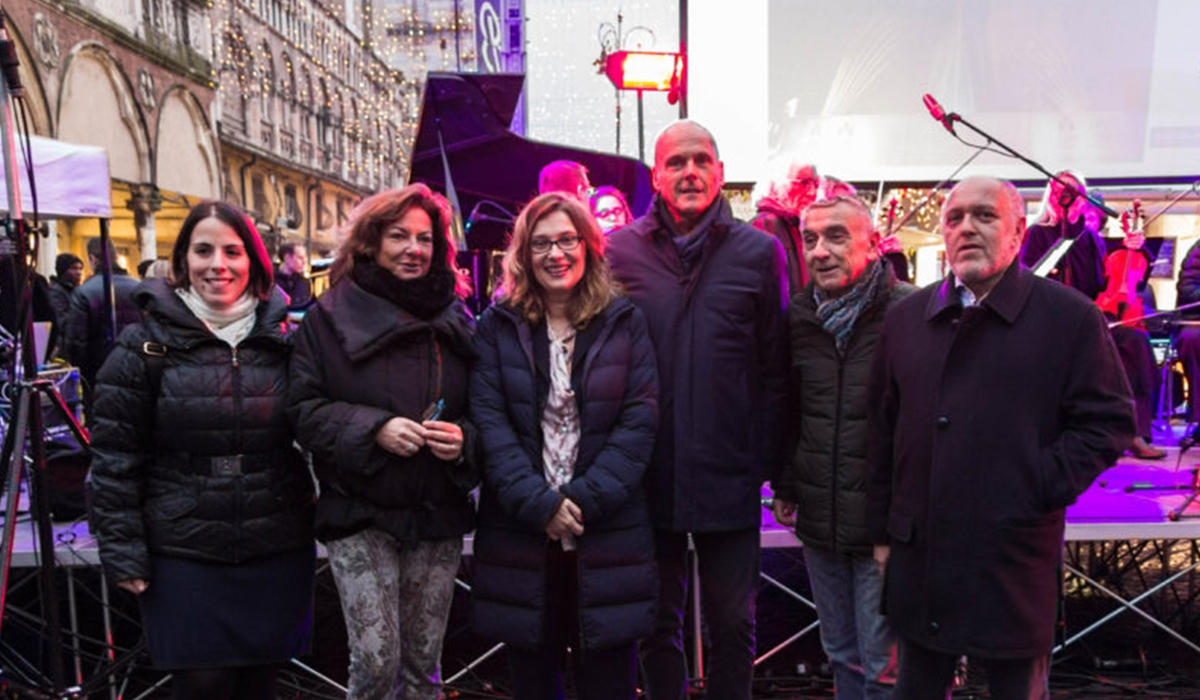 Cains Moore together with the Luciano Pavarotti Foundation opened the performance with some of its best talents performing opera arias and traditional Christmas carols. The Luciano Pavarotti Foundation, set up after Maestro Pavarotti's death in 2007 and run by Nicoletta Mantovani Pavarotti, has a dual purpose: to keep Maestro Pavarotti's memory alive and to help his former students, and more generally young people entering opera singing, to find opportunities to be heard and known. Some of the young promises of international opera performed on stage.
Sopranos Martina Gresia and Giulia Mazzola and tenors Giuseppe Infantino and Vasyl Solodkyy, accompanied on the piano by maestro Paolo Andreoli and the Merano Pop Symphony Orchestra, conducted by maestro Roberto Federico. The concert featured some of the most famous opera and operetta arias, such as Lucevan le Stelle from Puccini's Tosca or Tace il labbro from Lehar's The Merry Widow, but also well-known pieces such as Buongiorno by Michele Centonze, Caruso by Lucio Dalla and a Christmas medley.