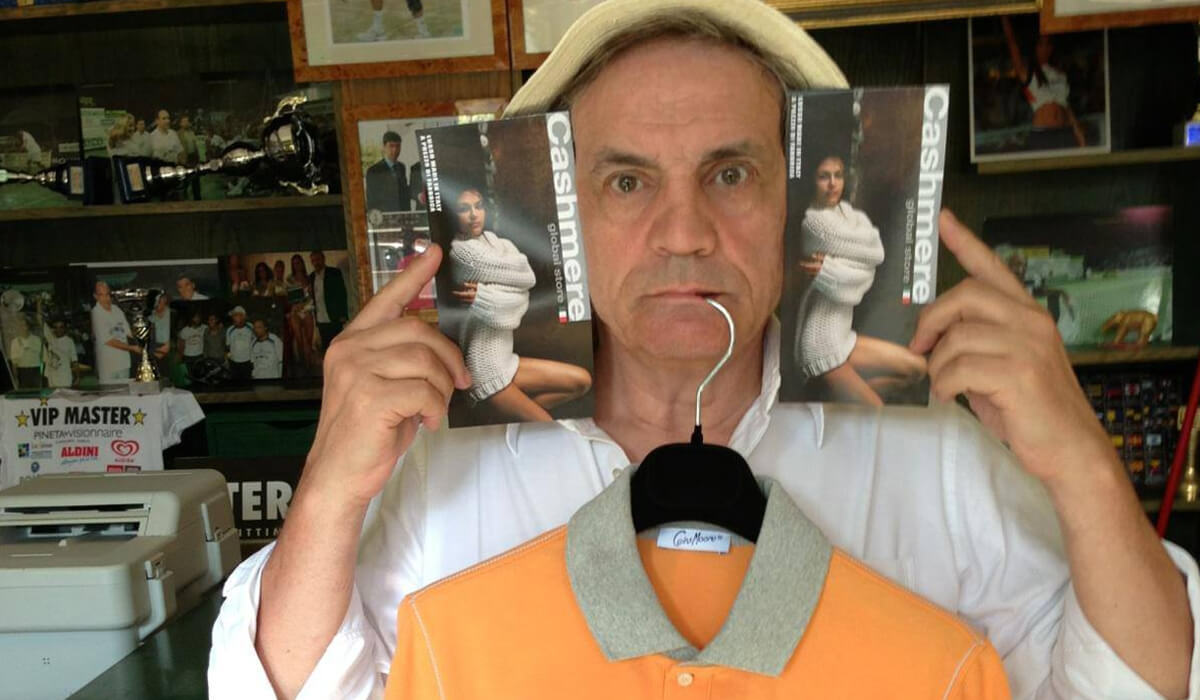 Cains Moore has been sponsoring the VIP Master event organised by Mario and Patrick Baldassari at the Milano Marittima Tennis Club for 10 consecutive years.
The past editions have seen the presence of over 100 VIPs in a continuous escalation in the quality of the participants that has led to a record of 10,000 spectators in the two evenings per year, who have packed the stands of the Central Court creating an evocative frame of public, the VIPs for their part have committed to sign autographs, and take pictures with their fans.
The initiative is considered by the press, TV, critics and tourists to be one of the most prestigious events on the Adriatic Riviera. Every year funds are raised and donated to charity.
Participants to date have included:
Il Principe Alberto di Monaco, Carlo Ancellotti, Giancarlo Antognoni, Renzo Arbore, Manuela Arcuri, Clarissa Burt, Lino Banfi, Corrado Barazzutti, Marino Bartoletti, Paolo Belli, Oliviero Beha, Fausto Bertinotti, Claudio Bisio, Paolo Bonolis, Matilde Brandi, Antonio Cabrini, Loris Capirossi, Antonio Casanova, Franco Causio, Pier Ferdinando Casini, Sandra Cecchini, Yurj Chechi, Piero Chiambretti, Giorgio Chiellini, Barbara Chiappini, Irene Cioni (Velina), Licia Colò, Paolo Conticini, Maddalena Corvaglia, Maria Grazia Cucinotta, Ilaria D'amico, Lory Del Santo, Dolcenera, Barbara D'Urso, Anna Falchi, Raffaella Fico, Giampiero Galeazzi, Giuliano Gemma, Massimo Giletti, Gimmy Ghione, Gene Gnocchi, Max Giusti, Elisabetta Gregoraci, I Tre Tenori (Il Volo), Randy Ingermann, Pippo Inzaghi, Simone Inzaghi, Il Principe Emanuele Filiberto Di Savoia, Filippa Lagerback, Kelly Lang (Brooke di Beautiful), Loredana Lecciso, Enrico Lucci, Bob McAdoo, Valeria Marini, Cristiano Malgioglio, Justine Mattera, Paolo Mengoli, Andrea Mingardi, Juliana Moreira, Morgan, Federico Moccia, Nina Moric, Giampiero Mughini, Franco Nero, Brigitte Nielsen, Walter Nudo, Luca Onestini, Stefania Orlando, Alba Parietti, Christian Panucci, Marco Parolo, Rita Pavone, Flavia Pennetta, Nicola Pietrangeli, Andrea Pirlo, Michele Placido, Pamela Prati, Danny Queen, Eros Ramazzotti, Edoardo Raspelli, Antonio Razzi, Raffaella Reggi, Teddy Reno, Andrea Riffeser, Bruno Riffeser, Gianni Rivera, Rita Rusic, Arrigo Sacchi, Idris Sanneh, Francesco Salvi, Riccardo Scamarcio, Francesca Schiavone, Vittorio Sgarbi, Alfonso Signorini, Salvo Sottile, Paolo Vallesi, Victoria Silvestedt, Joe Squillo, Tiberio Timperi, Cristian Vieri, Alberto Zaccheroni, Ivan Zazzaroni.