Cashmere is an extremely valuable textile fibre whose origins date back to the ancient shepherd communities of Central Asia.
Since then, its history has traversed the evolution of civilisations, giving rise to contemporary creations with timeless appeal.
Its high quality, unmistakable enveloping feel and special insulating properties have amazed throughout the centuries, landing in fashion as the noble material par excellence.
1 - Origins and processing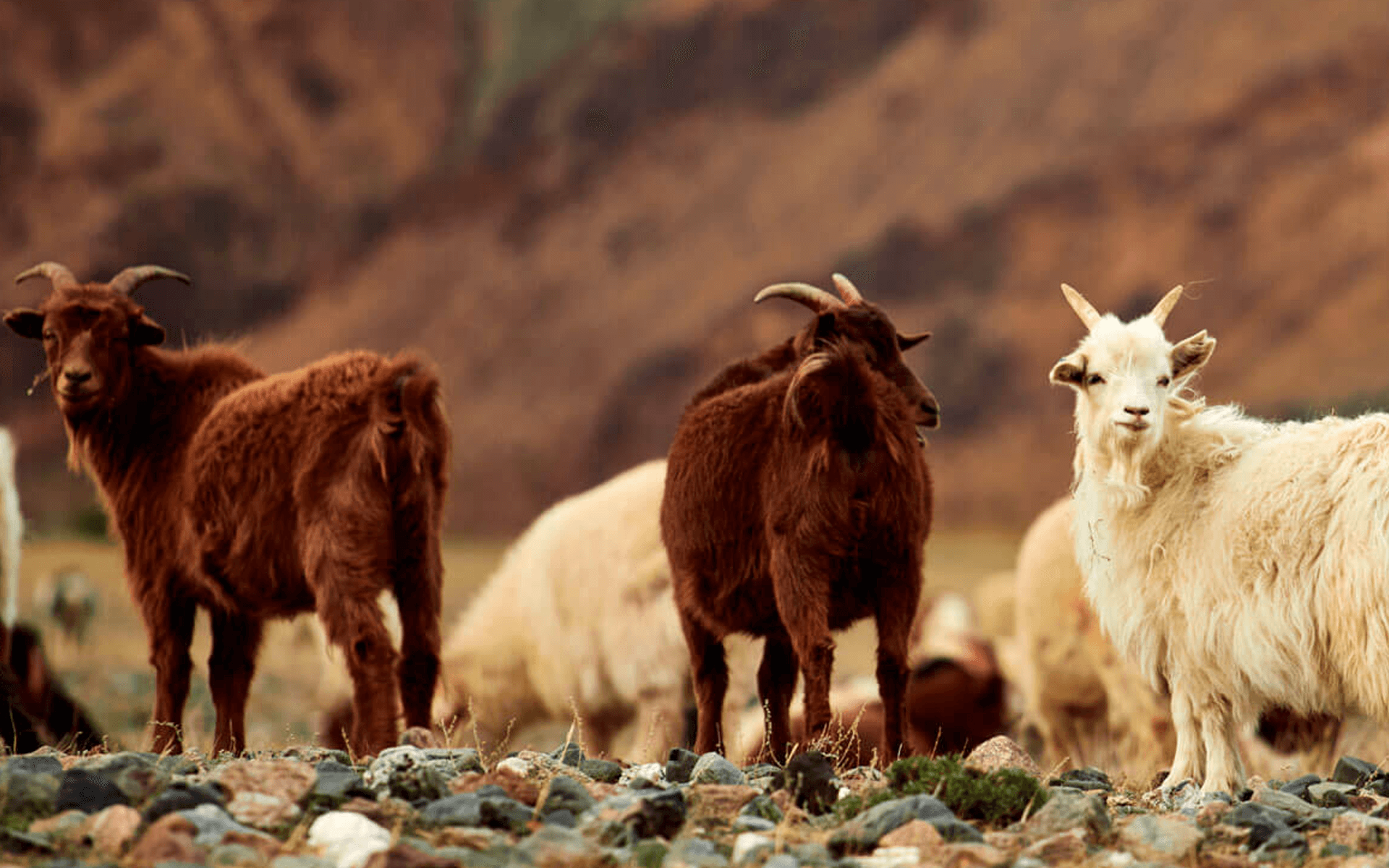 Cashmere takes its name from the region of Kashmir, a land stretching between Afghanistan, India and China, from where it has been exported to Europe since the beginning of the 19th century. But it is the cold plains of Mongolia that are the habitat of the Hircus goat. Capable of living in harmony with the most extreme seasons, the Hircus goats are endowed with an outer coat that protects them from the climatic conditions, preserving a layer of soft undercoat that is prodigiously insulating: this is the hidden treasure from which Cashmere is created.
It is the unique resilience during the colder seasons that creates unrivalled softness. The undercoat, also known as duvet, acts as a thermal insulator, protecting it from the changing seasons. Thanks to knowledge handed down through generations, shepherds know how to interpret the best time to harvest the precious cashmere fibres, respecting the cycle of nature. In spring, when the weather becomes milder and the moulting begins, the shepherds take the undercoat from the goats by "combing", a process in which the goats are stroked with a small comb. After a process of separating the fibres, only the high-quality cashmere fibre will remain, consisting exclusively of the so-called duvet, thus creating timeless, sought-after garments.
Longevity of the material, incredible thermal properties, softness and fineness of the fibre are only some of the most appreciated characteristics of this noble yarn.
On the other hand, however, the increased demand from the fast fashion industry has negatively impacted its production, causing desertification, exploitation, and violation of rights. Relying on companies that make sustainability their core value, looking for certified options that take into account the welfare of the animal, the workers and the environment, is the first step to be sure of buying high quality, sustainable cashmere.
Cains Moore's DNA is expressed precisely in the use of natural raw materials from renewable, biodegradable, recyclable and non-toxic sources, guaranteeing origin, traceability, and maximum quality over time.
2 - Pure Cashmere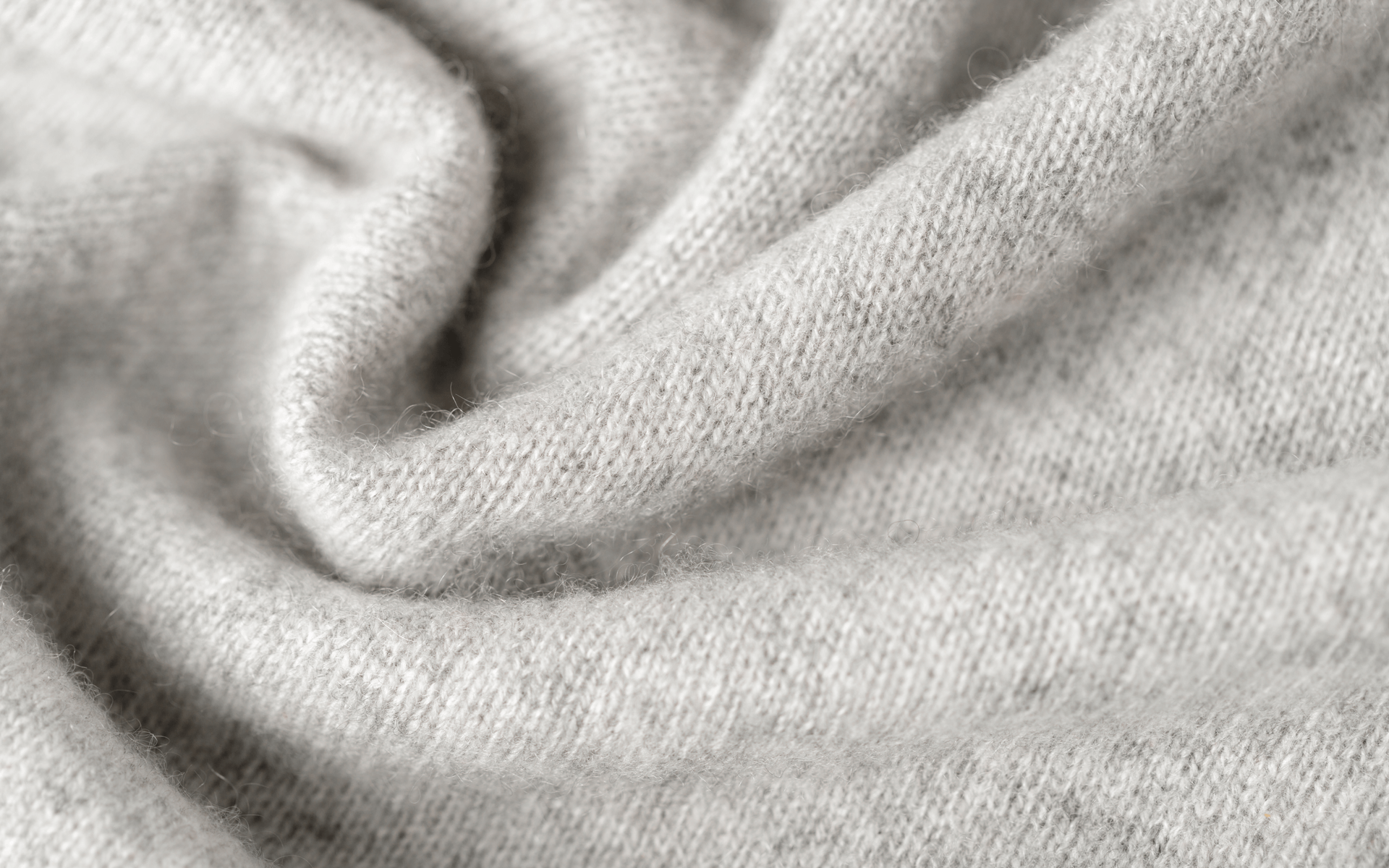 An ancient fibre used for millennia in clothing is wool, in particular Merino Wool, the most widely used in the fashion industry, differing from other types of wool due to its thermoregulatory, hygroscopic, breathable and hygienic properties. Extraordinary qualities, so much so that it is often confused with Cashmere. So how do we recognise real Cashmere?
The quality of Cashmere is perceived to the touch, and visually it appears much shinier and brighter than other wools. In order to recognise real Cashmere, it is essential not only to check the label and subject it to the famous touch, visual, smell and hard 'Dye' tests, but it is also essential to rely on companies that are experts in the sector, which, by investing in digital technologies and carefully selecting suppliers, elevate Cashmere to a yarn of unmistakable elegance.
What about those annoying little balls typical of wool, called the pilling effect?
Although according to some myths fine Cashmere should not pill, this is a natural and typical aspect of wool, especially Cashmere, and therefore not a sign of bad Cashmere quality.
With just a few simple steps, it is possible to remove it, while maintaining the garment's characteristics.
3 - Cashmere Care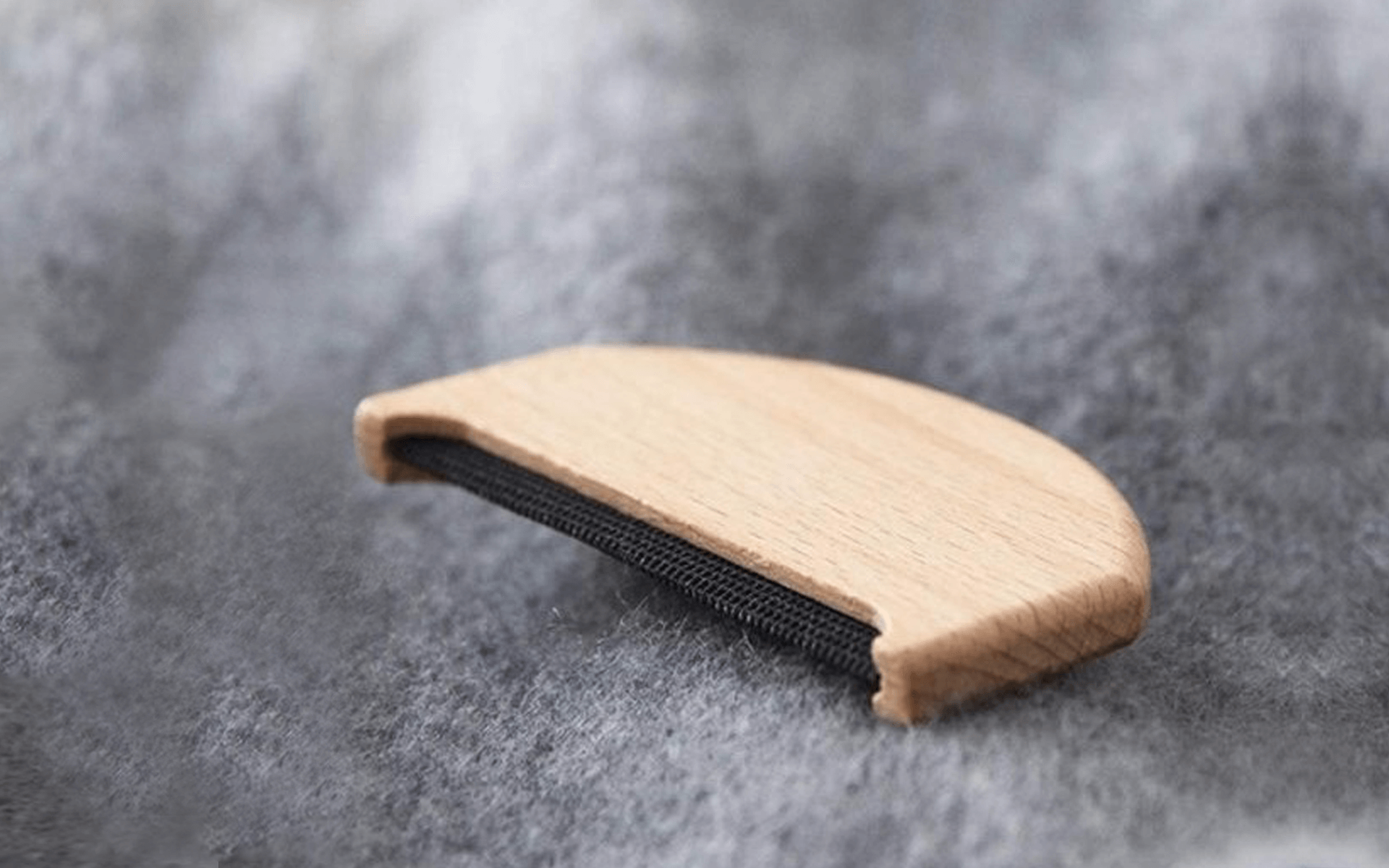 One of the extraordinary qualities of cashmere is its incredible durability. It is undoubtedly more delicate than wool, but with a few simple precautions it can last a lifetime.
It is often believed that in order to preserve its characteristics and wash it properly, it is necessary to take it to the dry cleaners. In reality, by following a few simple rules, you can wash it comfortably at home, dry it and iron it easily. You will also be able to remove stubborn stains without damaging this precious fibre.
4 - The Essentials of Made in Italy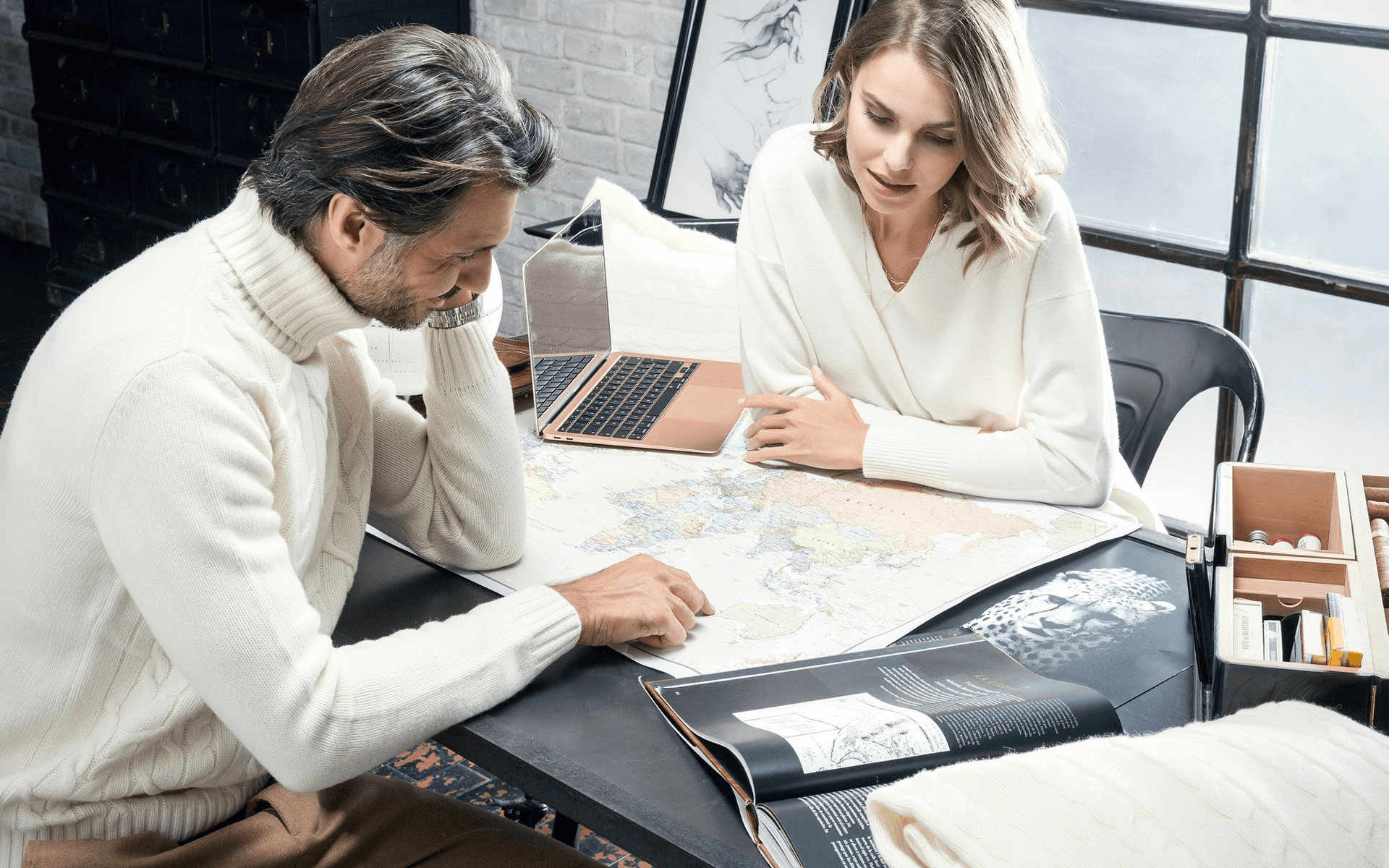 Cashmere is one of the most exclusive yarns in the world and is only produced in certain areas of the continent. Italy is an important producer of the luxurious yarn. In particular, there are two geographical areas recognised for this: the Biella area of Piedmont and the Umbrian textile district, which alone produces 40 per cent of the Made in Italy cashmere production.
The interweaving of the threads of this unique fibre come to life and are transformed into new textures. A cashmere jumper is a dynamic and resourceful garment, comfortably enveloping the body in all seasons.
Cashmere is easy to wear, it is so comfortable and yet so elegant.
Leisurewear knitwear impress with style, comfort and excellent quality. They are designed to ensure functional clothing without sacrificing elegance during leisure time.
Cashmere essentials to keep in one's wardrobe as they are destined to last a lifetime, given their exceptional quality and not being affected by sudden changes in fashion trends, include turtleneck jumpers and turtlenecks, suitable for creating a casual or elegant style. Or the lisle thread t-shirts, with their essential design perfect as underwear.
To conclude the perfect wardrobe, the Cashmere knitwear accessories, so versatile that they can be matched with any outfit, giving uniqueness and making the wearer's look glamorous and contemporary.
Since 1953, we at Cains Moore have been dedicated to the creation of certified pure Cashmere knitwear, transforming a stylistic idea into Made in Italy knitwear.
Attention to detail and quality offer an authentic style, a result continuously enriched by the search for new shapes and colour ranges.
Methodicality and passion make tailoring unique in the field of knitwear, and the philosophy pursued is one of maximum transparency throughout the entire production process.
Ideas, creativity and responsibility intertwine to create high quality garments.
Awaken your senses with the sublime touch of cashmere on your skin.
Discover our products.